Welcome 🙂 Clio Customers!
Easily intake clients, automate documents, and build digital products
69% of consumers expect immediate responsiveness from the companies they do business with. Capture website visitors' interest and turn them into leads. Stop leaving money on the table.
A LawDroid consultant works directly with you to create a bot suited to your law firm's unique needs and practice area. This service is included. We've got this.
LawDroid is billed on a recurring monthly basis at a fraction of the cost of a new employee. You can cancel at any time, but we think you won't want to once you see its value.
Law practice is different than other types of service businesses. LawDroid was made by an experienced lawyer with a unique understanding of what is useful to practicing lawyers.
Lawyers lose approximately 6 hours a day to unbillable time. Most of this time is wasted on administrative tasks and business development. LawDroid will work for you 24/7.
When you automate tasks and conversations, you can make sure you use the right phrasing, ask all the right questions and have a record of what was discussed every single time.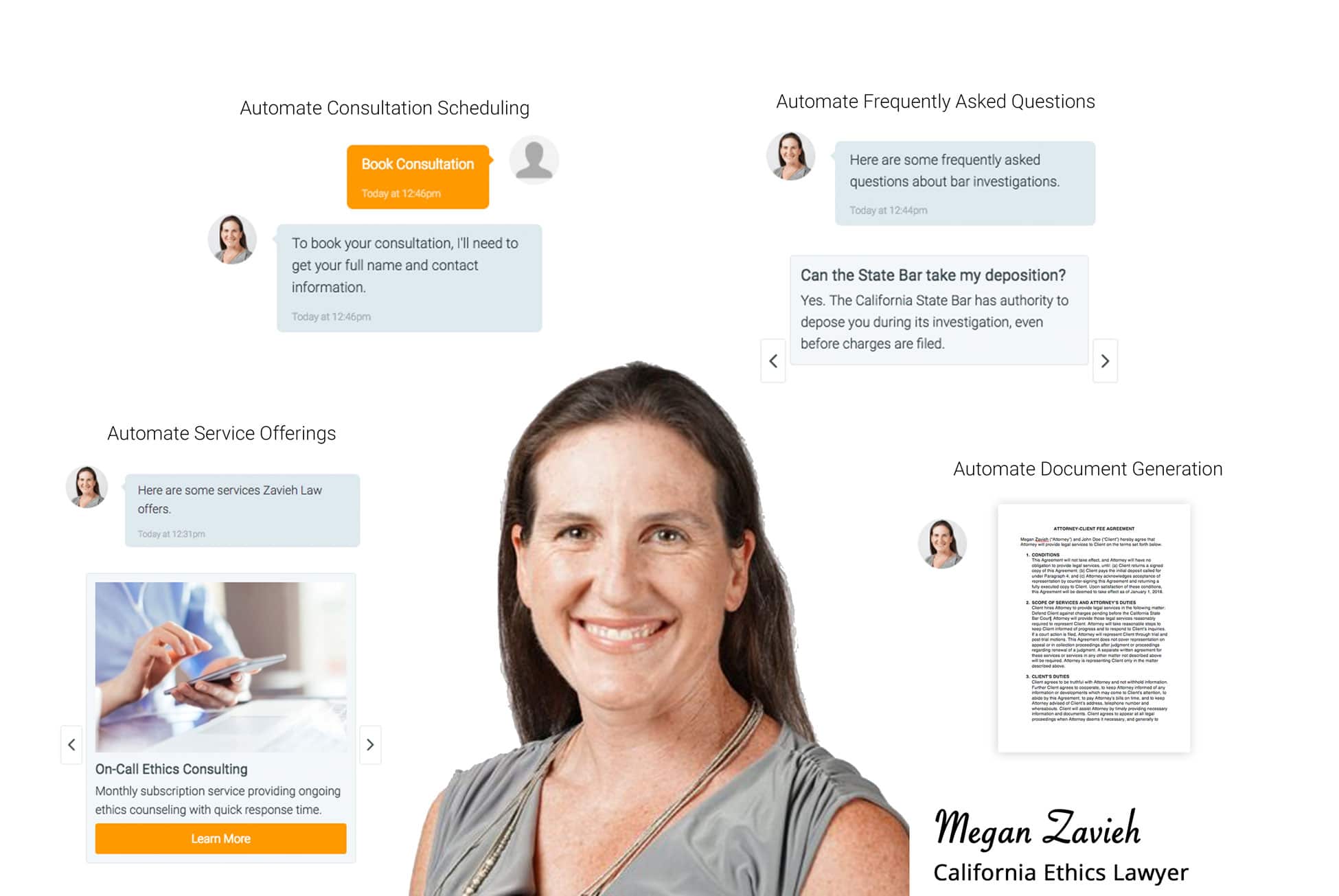 I absolutely love the bot designed by LawDroid. It is seriously cool! Plus, the design process was so easy. It surpasses my expectations, and it is extremely useful for visitors to my site. - Megan Zavieh